"Kenny Fun Facts"
We put together a few "Fun Facts" About Mr. Chesney. Enjoy!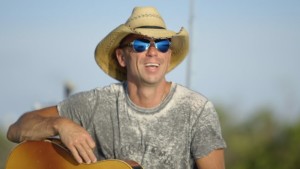 *Voted No. 6 in People magazine's list of "Hottest Bachelors" in 2007.
*Chosen as the Favorite Male Singer at the 33rd annual People's Choice Awards.
*Won Entertainer of the Year award at the 40th annual Country Music Association Awards held November 6, 2006.
*Ranked 5th in the poll on Sexiest Male Country Stars conducted by Country Weekly, the edition of which hit the newsstand June 16th, 2006.
*Surprisingly got a pair of boots, which apparently was given by President Bush, during his attendance to a dinner for Australian Prime Minister John Howard held May 16th, 2006 at the White House.
*Kenny luckily avoided from being caught in the 9/11 tragedy because his video shoot for his song "The Tin Man" was delayed due to equipment difficulties.
*Kenny admitted that Renee Zellweger was his favorite actress who later inspired him to write a song, "You Had Me From Hello", based on her line from "Jerry Maguire."
*His biggest musical influence is an America's most successful hit maker who notably known as a country music singer, Conway Twitty.
*He joined the Lambda Chi Alpha Fraternity from East Tennessee State University.
*When he was 19, he had his first guitar as a Christmas present.
*His previous jobs are valet parking, telemarketing, and a mailroom sorter.
*Kenny does not drink coffee. Red bull instead!
*Kenny hobbies are golf, surfing, movies and reading.
*He is the Boston Red Sox fanatic.
*His favorite color is blue.