8 Things Only An Avid Kenny Chesney Concert
Goer Would Understand…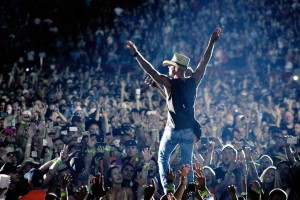 1. Waiting on Kenny's "people" to release ALL the concert dates for his tour. There is no more stressful feeling than getting concert dates in stages. Especially for Kenny Chesney's summer tours. We really need to get our plans together so we can make money arrangements and travel plans. We can't do that until we get all the cities and dates and check our calendars.
2. The feeling of relief when we see Kenny's tour includes a city only four hours away from you. To anyone else, four hours would seem like a ridiculous driving distance just to hear one man sing, but to us it is a great reason for a road trip. Kenny Chesney's concerts are always worth a road trip or two, even if it means leaving at the crack of dawn and coming home at the same time the next morning because of work, a kid's soccer game or a dance recital. How about catching a flight within 24 hours to hit a show last minute?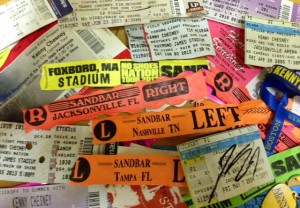 3. The stress and anxiety of trying to buy tickets on the fanclub or ticketmaster. Any of us that have tried to buy tickets on the fan club or any other ticket site knows it is a crap shoot as to what tickets you may draw. Even when you're on the site the exact minute tickets go on sale. The ticket lottery for a Kenny concert usually ends up offering you a ticket in the wrong section, but of course you have to take it just in case you don't get a chance at sandbar tickets because the show will most certainly sell out. The only thing more stressful than this process is taking your driving test when you're 16.
4. That amazing feeling when you get your sandbar tickets at regular price. Few people understand just how awsome it feels to get sandbar tickets on the 1st try. It's like winning a trip to Hawaii all expenses paid. Really it is!
5. The importance of arriving to a Kenny show multiple hours early to tailgate. Everyone else may think you are crazy for getting to a concert five hours before the show starts, but that is our pre-party for preparing for the show. We must fly our pirate flag and drink some Corona's or  Blue Chair Bay Rum. Nothing is better than meeting up with other No Shoes Nation Members before a show for some cornhole, music and maybe a No Shoes Radio visit.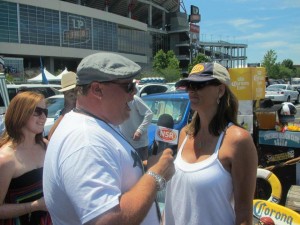 6. Having an unbelievable ability to hold your bladder. A talent you learn at your very 1st show. There is no way in hell you are going to leave the sandbar or your seat to use the restroom while Kenny Chesney is on stage. You never know what you will miss and it is simply not worth it.
7. A live Kenny Chesney Concert is an amazing experience. His awesome vocals, unbelievable energy and the way he connects with the audience cannot be matched by any other artist. Period!
8. Post Kenny Concert Depression (PKCD).  It is the feeling of being unable to go on with your life without seeing Kenny Chesney in concert just one more time. But you are out of money and excuses to the boss, better-half and family. For now, you will just have to go back to jamming in the car, watching the video clips on your phone and keeping up with updates on www.welcometothesandbar.com. You can alway's vent and share stories with the Sandbar Girls on Facebook, Instagram and Twitter. Oh… and tune into No Shoes Radio everyday!
Love ya guys,
Connie & Michelle