"Candles and Glasses with Greg"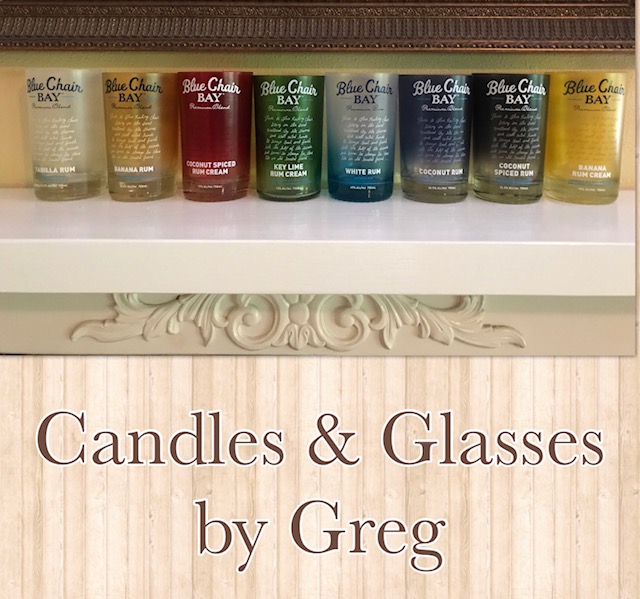 Giving those beautiful Blue Chair Bay bottles a new purpose!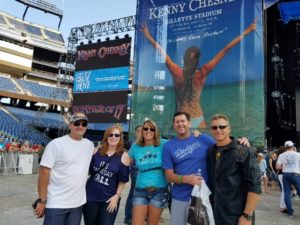 While sitting in Phoenix, Arizona the summer of 2016 with a group of friends at our pre-party before a Kenny Chesney show, a pretty amazing guy named Greg Cox randomly came over to our table and says… "Are you Connie and Michelle from Welcome To The Sandbar?" It was uphill from there. We met some lifelong kindred spirits in Greg and his two buddies Frank and Darin, "The BROMIGOS" as they are called! True Kenny Chesney fans. We can honestly say they are the male versions of Michelle and Connie when it comes to the No Shoes Nation lifestyle and loving Kenny's music. That day Greg surprised us with some unique gifts, we were so touched. He had made a candle for each of us from his empty Blue Chair Bay bottles. They smelled amazing! Re-purposing those beautiful bottles has become a fun hobby for him. He has had so much interest from others to make their bottles into drinking glasses and candles, we decided to give him a page on our website.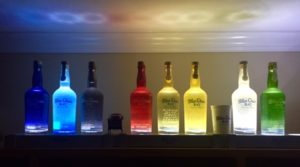 Greg would love to re-purpose your bottles for a small cost and donate the money to Kenny Chesney's Love For Love City fund which helps the victims of Hurricane Irma in the Virgin Islands.
If you are interested in sending him your empty Blue Chair Bay bottles to have them made into useful items like a candle or drinking glass, you can e-mail him at BCBrumglasses@gmail.com. Greg is just another amazing person making a difference in the No Shoes Nation!
Thanks Greg!