"Keeping Up With Kenny"
Where is Kenny Chesney Gonna Be?
TV and Special Appearances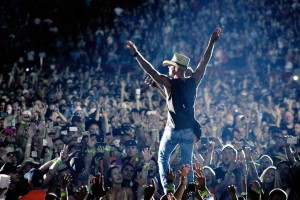 October 27th  No Shoes Radio COSMIC HALLELUJAH NSR WORLD PREMIERE at 6pm ET
October 27th  iHeartCountry Album Preview Bobby Bones will host this radio broadcast as he and Kenny discuss and play songs from the upcoming album. Air Date October 28th on I heart Country Stations 8pm.
October 28th  SiriusXM Radio Town Hall Event debuts at 12pm ET (simulcasting on SiriusXM The Highway).
October 28th Cosmic Hallelujah release date. Special appearance on "Today's Talk" NBC Show 9am ET
October 28th The Ellen Degeneres Show on NBC…Check your local listings for air times.
October 29th and 30th CMT Hot 20 Countdown 9AM ET both days.
November 1st "The Talk" on CBS Stations. Check local listings for air times.
November 1st BMI Country Music Awards Nashville, where Kenny will be presented with The Presidents Award! Industry professionals with invite only. Not televised.
November 2nd  Late Late Show with James Corden 1:00 AM CBS Stations.
November 2nd Kenny will be presented with the very special Pinnacle Award on the 50th Annual CMA Awards. 8pm ET ABC stations.
November 5th Private Corona sponsored show in Miami. Connie and Michelle will be attending.
*Just a reminder we will keep you posted as much as we can, but it has been confirmed that Kenny will only do a handfull (Approx… 5 to 7) shows in 2017. For the list of shows shows we have confirmed please go to our "All You Need To Know Page". We will keep that page updated throughout 2017. http://welcometothesandbar.com/allyouneedtoknow/ Listening to No Shoes Radio on Siruis XM 57 is the best way to stay close to Kenny and his music while he takes this mini break! http://kennychesney.com/noshoesradio