"A Magical Musical Tribe"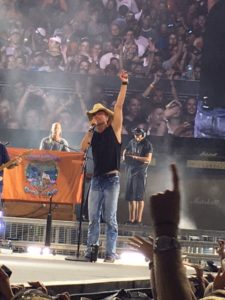 When Kenny sings… "It's the little things that make life worth living" it seems to mean a little more to me now. Deciding to go to Bristol was one of those things that really has made me think about how blessed Michelle and I are. I truly believe we could go to any Kenny Chesney show, in any city in the United States and find our "tribe", better know as the No Shoes Nation. We have made so many friends. Even the wonderful people on Kenny's team have supported our crazy adventures. Jon and Deanna from No Shoes Radio to Ed and his production crew… they greet us with smiles at every show! They may not know it… but they are the co-captians of the No Shoes Nation!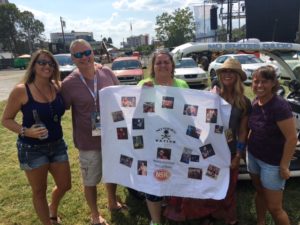 Our Sandbar Girl Lisa said… "When Kenny moved into my world", I would have never thought that his music would create such an important piece of my life!  Traveling to shows across the country not only to see and hear Kenny live on stage, but to be with so many special people, our friends in the No Shoes Nation. As I was driving through the mountains of East Tennessee the day after the show so many thoughts ran through my mind. It is amazing how much this man from humble roots, has touched our lives through his music! It's the camaraderie of a group of people with the same desire to live life to the fullest through music. We live in that moment of time at a show and magically it takes us away from the craziness of our daily lives. Kenny Chesney sings to us those songs that support us through "life".
We relive those special moments at each concert that we attend over and over in our minds. It is his amazing connection to the fans. It is staying up till 3:00 am after the show talking about how we can't imagine our lives without each other and Kenny's music! What Kenny Chesney's music has created is simply amazing!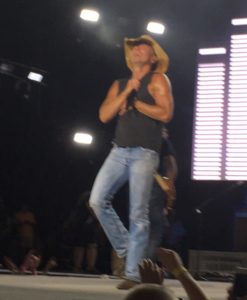 Music really does have a special way of creating a "space" to go that is sacred and we are blessed to have Kenny Chesney to help lead us there!
Thanks for being a part of our "Magical Musical Tribe",
Connie