We Have a Tour Announcement!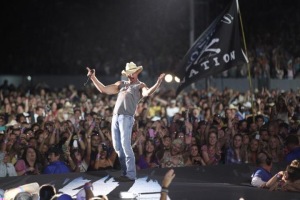 We asked for some tour info and Kenny answered back with a bit of exciting news this week!
Kenny will start is tour off in Nashville on his Birthday March 26th 2015.  Us Florida Girls are a little bummed that he isn't kicking it off in the usual Tampa fashion but we are so excited for all the Peeps that are going to be there in Nashville to celebrate. We are hoping Rusty will be able to join everyone for a day of Tailgating Florida Style! Kenny say's he is changing things up a little this year and will be joining a lot of great artists on the road. Tickets are not on sale yet and the other dates have not been announced but, We are excited to see what he has in store for us!!!
Here is the link for more info on his announcement from our friends at chesneyonline.com!
We also received another great surprise this week!!!!  Kenny will be headlining the Florida Country SuperFest. It's right in our own back yard on Sunday June 14th 2015. Rusty is already getting tailgate plans together. We hope you all will be there for the party and we can hang with our peeps at the show!
Here is the link for more info..Tickets go on sale December 10th!
http://welcometothesandbar.com/superfest/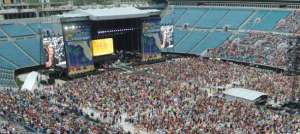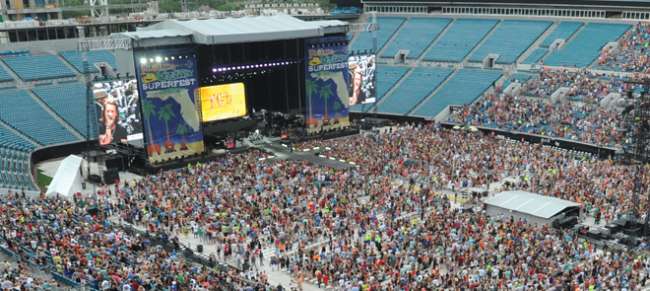 Many of you will see us out on the road next year. As most of you know we would love to quit our jobs and tour the country with our man and experience every show. Back to Reality…We love our families more! Michelle and Connie plan on attending all the close to home (Florida) concerts and will be traveling to many more. For the ones we can't make, we are asking for roving reporters.
If you are interested in being a part of our traveling concert team and would be willing to give our peeps your view from a Kenny show you attend, contact us. We love pictures and real life stories from the road!
E-mail us at welcometothesandbar@gmail.com
We want to give a big THANK YOU to Noelle Campbell and Rusty Smith for all you guys do to help us keep the fans informed. Your support of what we are doing is so special to both of us!
ROCK ON>>>> NO SHOES NATION!!!
We love you guys,
Connie and Michelle