"Post Kenny Concert Depression"
PKCD
"It's a Real Thing"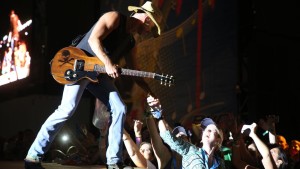 We have decided it's time to address the feelings you get after an epic Kenny Chesney Show. We all feel them, some more than others. The worst cases are when you don't have that next show scheduled on your calandar. It starts to set in as the days move forward after an amazing time with Kenny Chesney and your No Shoes Nation friends. Knowing you may not get to see Kenny and many of those amazing friends until the next tour… Or the fear that Kenny will take the next year off.
As far as we can tell the only cure is…scheduling that next show. So we do it. We get on ticketmaster and rearrange our schedules to fit that last show in. How about Boston… we can do it. Just one more. Our husbands, wives, kids and friends will understand, right? No they won't… but that's ok… Kenny and The No Shoes Nation "Get It" and we go to our happy place, if only for a short time once more. Just one more time before Kenny takes his break for the islands.
But what if the tour is finished? For now, you will just have to go back to jamming in the car, watching the video clips on your phone and keeping up with updates on www.welcometothesandbar.com. You can alway's vent and share stories with the Sandbar Girls on Facebook, Instagram and Twitter. Oh… and tune into No Shoes Radio everyday! Now is the time you start to save your money for the next tour!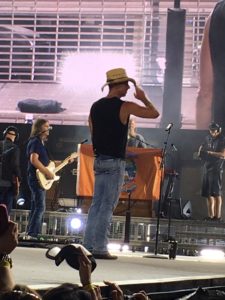 It's a feeling of wanting something so special to last forever. You try to relive the moments from the concert in your mind, but the daily grind of "Reality" starts to set in and you must go back to your real life. It is when you are sitting at your desk or school car pick up line and a big smile comes over your face as you think of that moment Kenny walked out on the stage to greet the No Shoes Nation. You literally "Go Back" to that moment. Even if it's just for a short minute! How about looking at your phone and reviewing the few quick pictures you shot? Looking at Kenny's big smile and moving on to cook dinner for the family or shuffle in the last load of laundry. All while singing in your mind "Summertime!"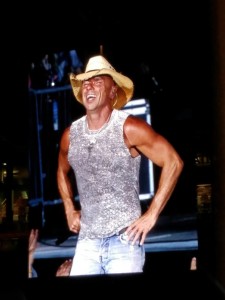 Post Kenny Concert Depression is real! It is ok to feel it. There are so many others that feel it too. You are in good company. Welcome To The Sandbar is here for those bad days and we promise it will get better with time. Hang in there!
Connie and Michelle