There is more to Welcome To The Sandbar than our love of Kenny Chesney and his music. We also have some pretty amazing corresponding No Shoes Nation members that go to so many great shows. We love to share those experiences with you all. One show that was special was Mac McAnally in Tampa a few weeks ago. Since Michelle and Connie couldn't go, Sandbar Girls Shari and Kathy were gracious enough to take some video and tell us all about their night with Mac. If you are not familiar with Mac here is a little bio on him and his connection to Kenny…
Mac McAnally has been releasing albums since he was 20 years old. He's experienced the thrill of topping the singles charts, in a duet recording of his composition "Down the Road" and "Back Where I Come From" with longtime pal Kenny. Jimmy Buffet is his longest running co-writing relationship,and is a longtime member of Buffett's Coral Reefer Band.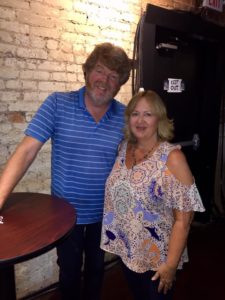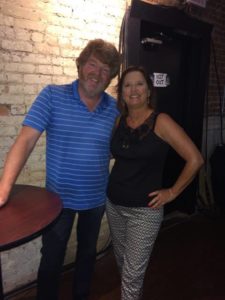 Kathy… "The night was amazing! Very small venue… intimate setting… very small tables that sat 4 people to a table. Maybe only 150 people. Shari and I were lucky enough to be in the front row center table. The opening act was a band called Tim Montana and the Shrednecks. Only 2 members of the band were there and they played an hour acoustical performance that was amazing and I highly recommend people seeing them if they come to town. Tim Montana a songwriter as well and they wrote a song together with Mac and they played it together that night . They've written for Darius Rucker and will be touring with ZZ Top and kid rock this year so they are climbing that ladder . Then Mac came out and received a standing ovation right when he came in. He played for almost 2 hours… told a story about almost every song… such a genuine soft spoken man with a voice as smooth as butter. He was very modest and always gave the other writers he's worked with most of the credit. Class act of a man and the best evening I've had in a while"
Shari… "In general, Mac is very humble for how crazy-talented he is, how many awards he's won, and how much life he's lived in the country music business. That was evident throughout the show on Sunday night. He spoke of several other artists that he has worked with over the years and you can just tell there is a mutual respect and love for all of them – Jimmy Buffett (of course), the band Sawyer Brown (they cut a lot of his songs and he produced several of their albums), and Kenny. We loved hearing the stories! It was such a fun and entertaining, intimate concert".
Thanks Shari and Kathy for Spreading The Love!
Below is some great videos they took for us!