The Dates have been rolled out and we are all thinking… Is this It?
Its been a stressful couple of months in the No Shoes Nation. The Spread The Love tour dates have been slowly rolling out. First with the name of the tour and then back in October, the announcement that Miranda, Sam and Old Dominion will be joining Kenny out on the road. We are certainly itching for summer to start.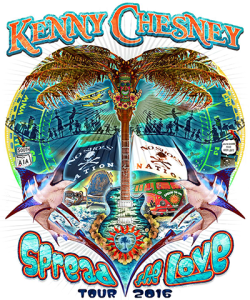 Kenny is telling us the tour starts in Alburn, but for these sandbar girls we get to start "spreading the love" at Runaway Country just outside our hometown of Orlando, Florda in March! We are working with the promoters of the event for a real No Shoes Nation welcome for our man. He hasn't been to our beautiful city since 1999! Stay posted for a surprise that you are all welcome to be a part of if you're attending Runaway. Tickets are still avaliable at www.runawaycountry.com

We put togther some "stats" on the crazy roll out of tour dates for this summers epic tour.
Here is what we know…
As of  February 10th, 2016 there are 39 shows scheduled
There is 1 Rodeo and 1 State Fair
Counted 7 Festivals
Counted 12 Football Stadiums
Counted 2 Arenas
Counted 14 Amphitheatres
Counted 2 Baseball Stadiums
There are 2 Stops in Canada
There is only 1 weekend with no cities scheduled April 30th
12 of the 39 shows are on a megaticket plan

With those facts in hand…is this really all? Our guess is that there will be a few more dates scheduled, but for the most part this might be it. We hope your city is on the list or you're planning on doing a road trip. We would love to meet you guys! So, make sure to let us know which shows you will be attending. We want updates from your pre parties, tailgates and the concerts themselves– you all are welcome to be our "roving reporters!"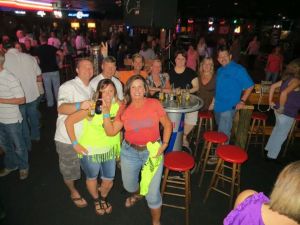 These sandbar girls have tickets for:
Runaway Country March 19th, Phoenix, AZ May 7th, Rogers, AR June 2nd and our bucket list show Arlington to party with Lot 12 on June 4th. We will keep you posted if the husbands will allow us to add another show
.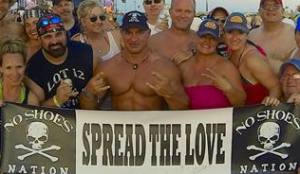 You can always check the tour dates page for updates if any more dates get released!
Catch you on the road!
Connie and Michelle