Another Busy Week In The Sandbar!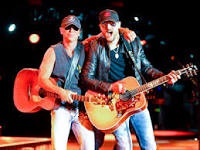 Kenny's Camp released 5 new cities on the Big Revival tour and to our excitement Eric Church will be joining him on these stadium shows!
May 9th Indianapolis, May 30th Pittsburgh, June 13th Atlanta, July 11th Philadelphia, August 22nd Detroit
Although the exact Dates were not announced Kenny also added Chase Rice, Cole Swindell and Jake Owen to his mix of tour partners.
Some great articles came out this week from Billboard and Maxim. Kenny talks candidly about where country music is today and the direction he is headed to stay connected to the No Shoes Nation!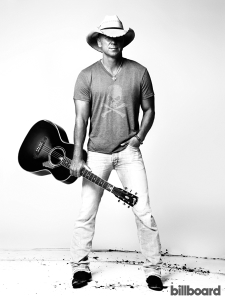 http://www.maxim.com/music/kenny-chesneys-life-good-it-sounds
http://m.billboard.com/entry/view/id/106906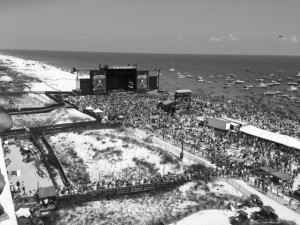 After months of anticipation the CMT Special on Flora~Bama finally aired and it brought back wonderful memories for everyone that was there! It was awesome for the fans that couldn't attend because it gave them the feeling that they were there! Kenny spoke a lot about the fans and how important we are to him. Building the stage on the beach reminded him of some sandcastles he saw the morning of the show and how kids build them from a dream in their minds. It's just like Kenny and his crew dreaming of the show at Flora~Bama and building the massive stage on the beach….it was a dream he built for the No Shoes Nation.
"It's about friendships, about making memories and hanging on to that special place" Kenny Chesney
We  love this man and his music!
Have a great week from The Sandbar!
Connie & Michelle